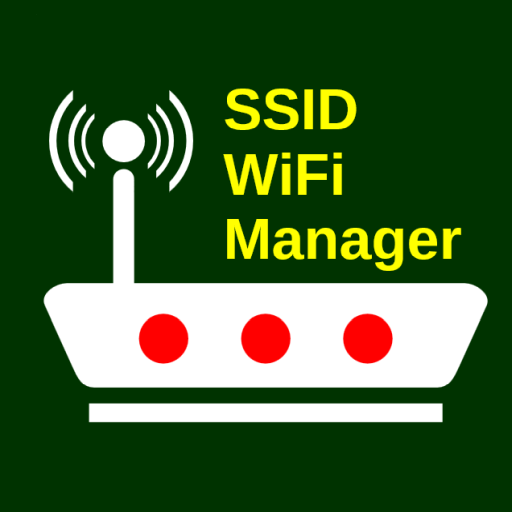 Description
This application, named "SSID Wifi Manager", let the user manage the Wi-Fi SSIDs, connecting or disconnetting one SSID, also using widgets to do this job.
This application supports three different widgets, Horizontal, Vertical and Grid widgets. Each widget may include a switch button to enable or disable WiFi, and at least one SSID switch to be enabled or disabled.
Note : starting from Android 6.0 (Marshmallow), all apps having to do with WiFi, need to have the permission for Geolocation. This app has the permissions for Geolocation but only to update SSID/RSSI values. Geolocation service normally is disabled. The user needs to enable it manually inside Settings page. This app does not need GPS service, and does not collect any GPS data.
Please take also note that this app does not automatically switch from one SSID to another SSID, this job is done by Android itself whenever WiFi signal is very poor.
Additional Information
Updated
: July 12, 2019
Current Version
: 1.2
Requires Android
: 4.0 and up
History
Release 1.2 – July 12, 2019
Fixes
Bug fixes and minor improvements.
Release 1.1 - June 30, 2019
Added
Support for import/export .XML file for widget settings.
Added a setting to show the realtime Wi-Fi signals inside widgets.
Rearrangement of Widget Configuration Window.
Added a new Preferences Window inside Widget Configuration Window.
Some global settings (for Widgets) moved from Settings Window to Preferences Window (now they are local settings).
Rearrangement of Widget List Window with feature for sorting widget data.
Fixes
Bug fixes and minor improvements.
Release 1.0 - February 12, 2019
First Release.
Photogallery