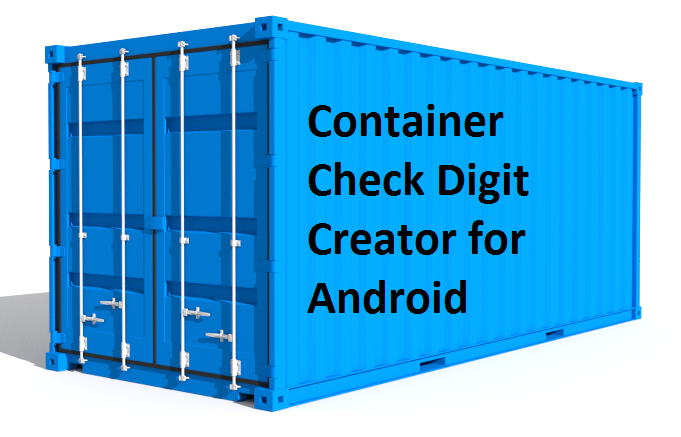 Description
This app is able to create or to verify a container's Check-Digit, complying with standard ISO 6346 (Annex A).
Please insert a 10-digits container number (for example XXXU123456) to retrieve the Check-Digit.
If you want to verify an existing Check-Digit, please insert a 11-digits container number (for example XXXU1234561).
Additional Information
Updated
: June 29, 2019
Current Version
: 1.3
Requires Android
: 4.0 and up
History
Release 1.3 – June 29, 2019
Bug fixes and minor improvements.
Release 1.2 - January 13, 2019
Support for lowercase digits.
A cross-button to quickly erase the inserted text.
Other minor changes.
Release 1.1 - February 19, 2016
Support for landscape mode.
Support for low-res displays.
Support for italian language.
Release 1.0 - February 11, 2016
First Release.
Photogallery